Foraged Food and Medicine: Benefits of Chicken of the Woods and Salal
A few months ago, Patrick and I went out hunting chantrelle mushrooms that grow abundantly in our neck of the woods. Though we did not find any that time what we DID find was Chicken of the Woods and that was very exciting to me as I had yet to try it but had been meaning to for some time. While we were out, we went ahead and gathered some salal greens and berries for using in medicinal tinctures.
Here is our little cooler full of the goodies we brought home that day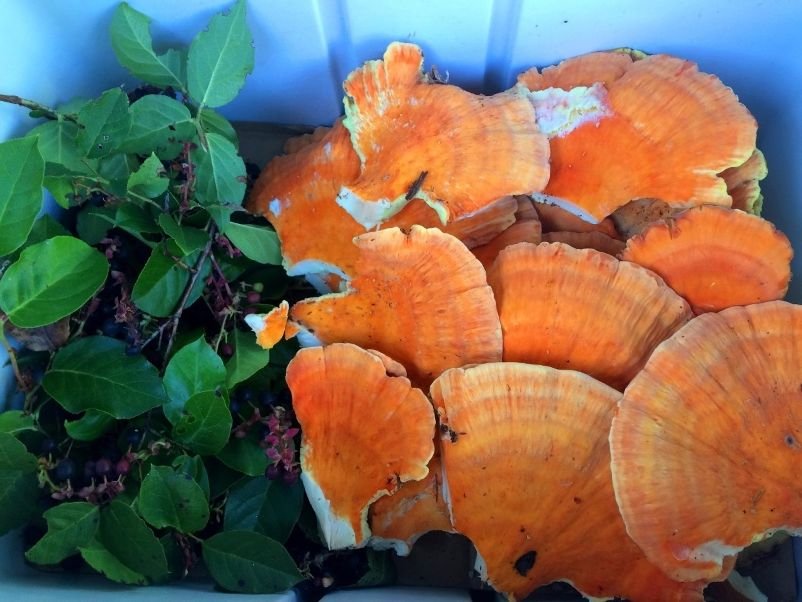 Of course, being who I am, I looked up the health benefits of this wild mushroom and as could be expected with pretty much any foraged food, it is packed full of goodness such as protein, fiber, and vitamins B, C, D, and K. Those last two being especially great when you live in a place where we get little sun and really need that vitamin D. Equally important is that it also is high in vitamin K as vitamins D and K need to be taken together to get the full benefits out of them. This is why I believe that taking vitamins and minerals in their whole food form, like we were created to do, is simply the best way. Just like with vitamins D and K, foods that are high in calcium are also often high in magnesium - two minerals that need to be taken together rather than alone. B vitamins and others are usually found in a complex form in foods, not separated out. As with all the others, B vitamins need to be ingested in their complex form as they work best together.
Besides, one never knows what kind of fillers and other garbage is added to a pill form unless you are making your own supplements out of all natural ingredients like I do with turmeric, spirulina, crushed egg shells, and the like.
Here are photos I took of a couple of the chicken of the woods we found before we harvested them so if you are not familiar with it, you can see how it looks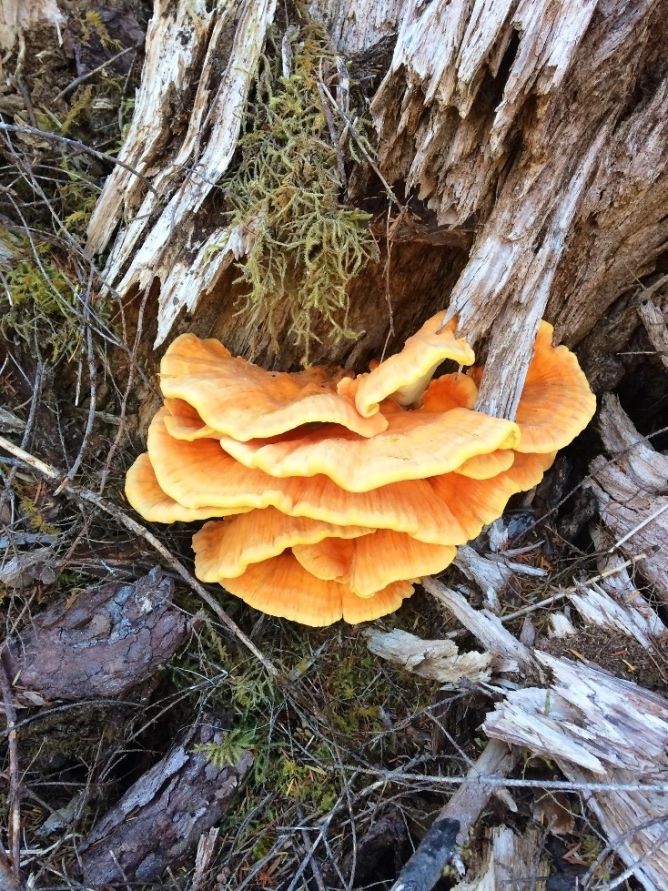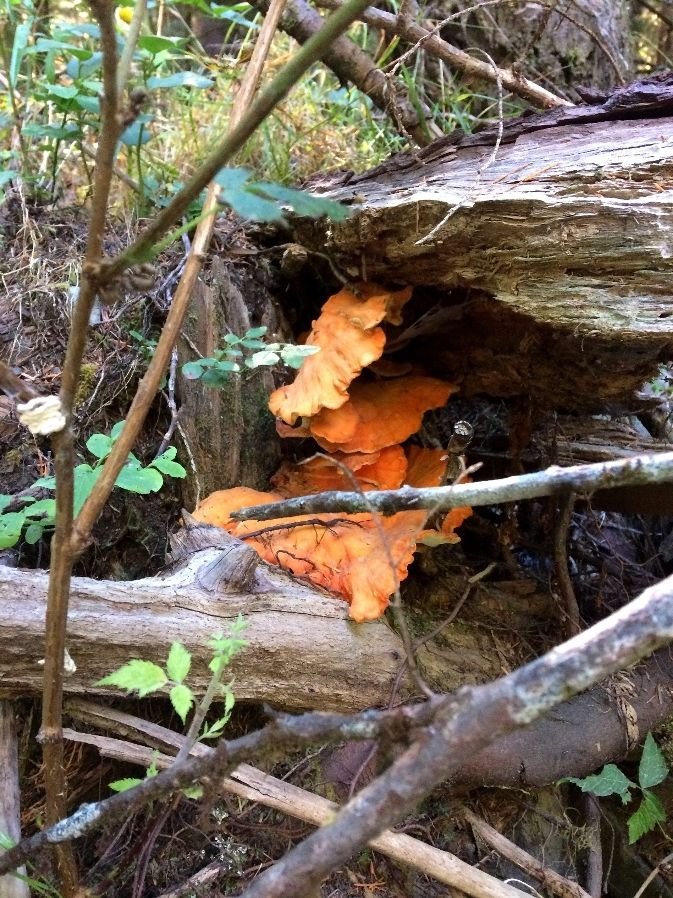 Chickens of the Woods after dehydrating and vacuum sealing into mason jars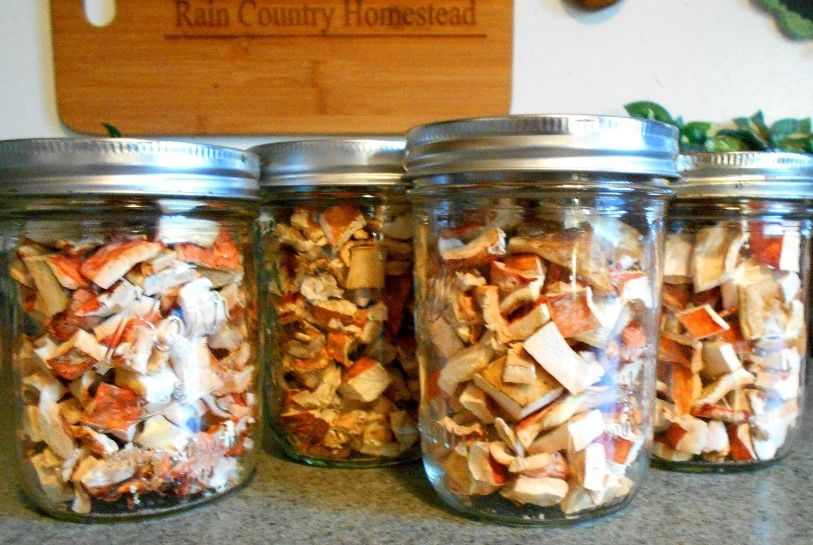 I also have a couple of recipe videos out showing how I used both the fresh and dehydrated mushrooms to make some yummy meals. Here is one of them:

Now salal is something that grows nearly as prolific as the blackberries around here. The berries are loaded with antioxidants and can be used for making jams, pies, and syrups. I have eaten them fresh and they have a nice flavor, but we prefer the blackberries for eating and making goodies so the salal berries we harvested that day I dehydrated up with the greens for using in my homemade cough, cold, and flu tincture and syrup.
Aside from helping to cure and relieve symptoms of colds and flus, some of the other traditional uses of the salal leaves are that they were used for curing colic, heartburn, diarrhea, and even tuberculosis. The leaves were also chewed up and used as a poultice in wound care.
Mr. Rain harvesting some salal greens and berries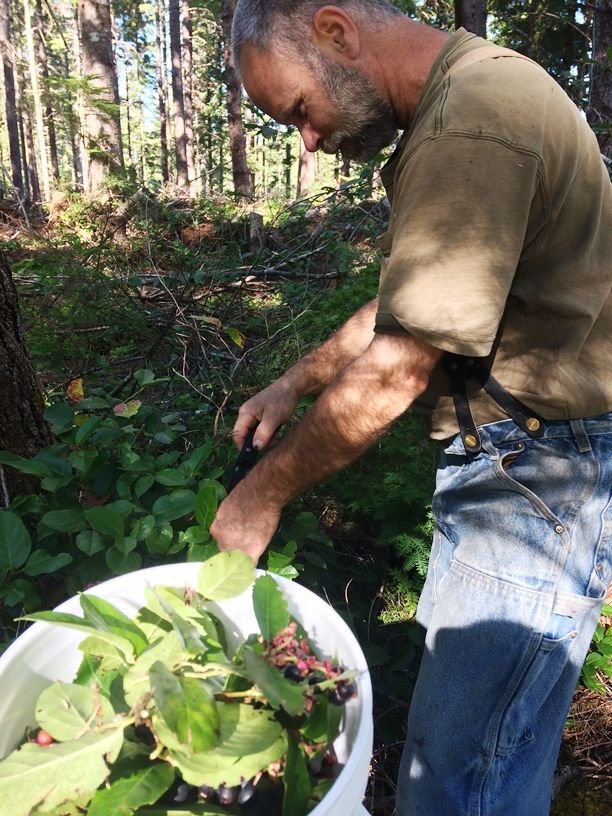 Close up of the leaves and berries after collection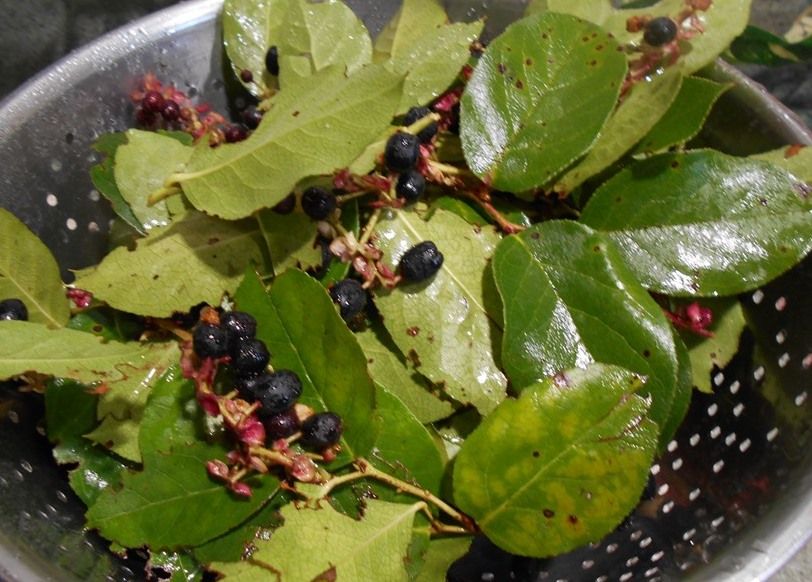 Here is the video I made showing us collecting one of the mushrooms and the follow up I did with the salal and the mushrooms after we got home:
Hope you enjoyed this post and that you learned something new from it. Thank you for your time Faithful Reader ~Heidi
NOTE: I am NOT a doctor nor pretend to be one. Nothing I say should be used to replace professional medical counseling! Also, PLEASE do your OWN research!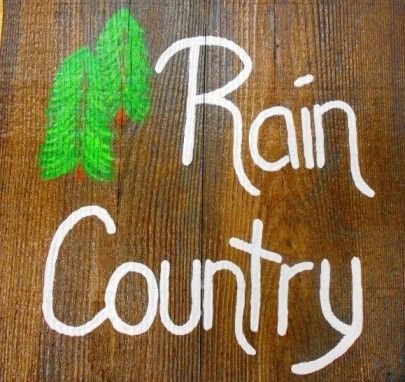 Other posts you may enjoy:
Grape Leaves Uses and Benefits
How to Make Herb Infused Oils
Make Your Own Cough Cold and Flu Remedy