Grape Leaves Health Benefits and Uses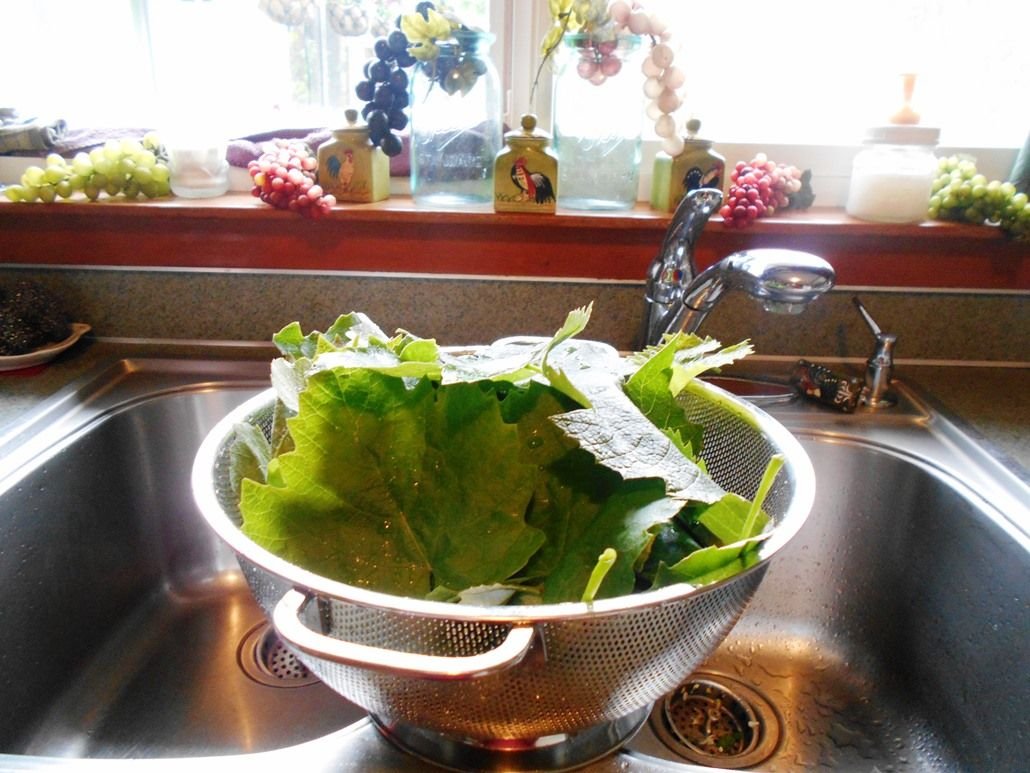 In the late spring my grape vines around my deck go crazy and end up covering my solar lights within a matter of a few days and then start to shade too much of the plants on my deck so I need to get busy and start pruning them back so my lights and plants can get some sun.
A few of years ago, I had decided to look into grape leaves to find out what uses they might have and was pleased to find they are not only edible, but loaded with nutrients and benefits to health. So now when I prune, I do not just throw out those precious greens, I dehydrate them for future uses!
In the summer when I am making lots of vinegar, I like to use the larger grape leaves to cover my fruit and herbs in order to keep them under the water while brewing.
A batch of rose petal vinegar just being started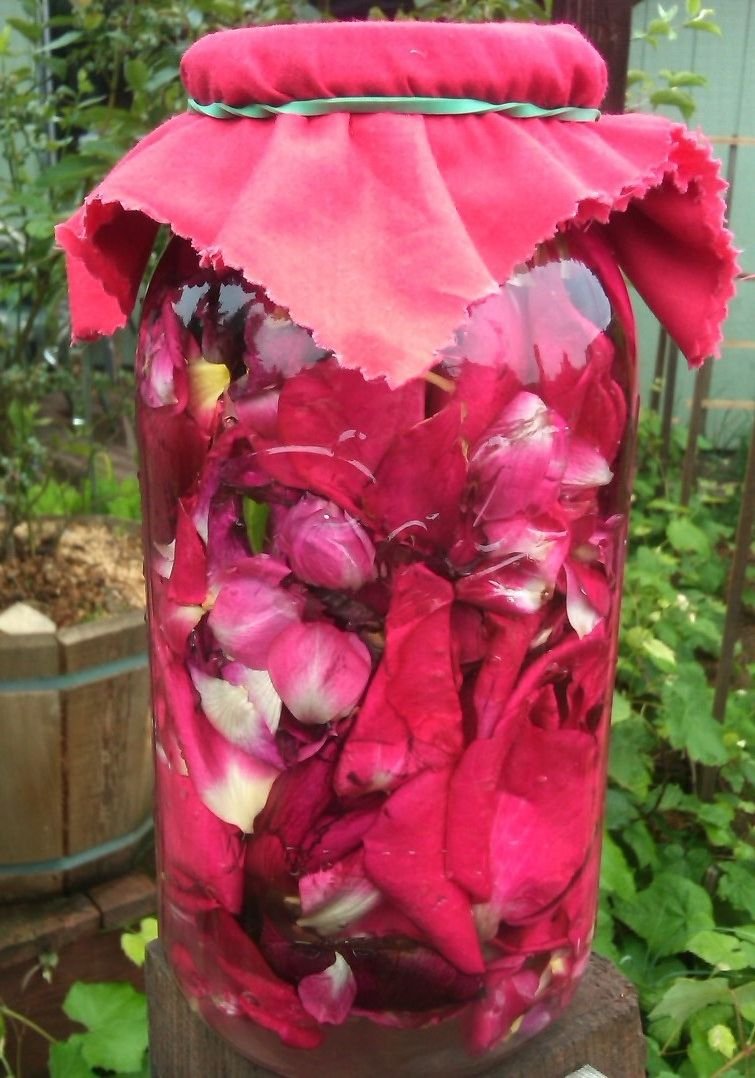 They also are great for adding to cucumbers when pickling to help keep them crisp.
A batch of my lacto fermented pickles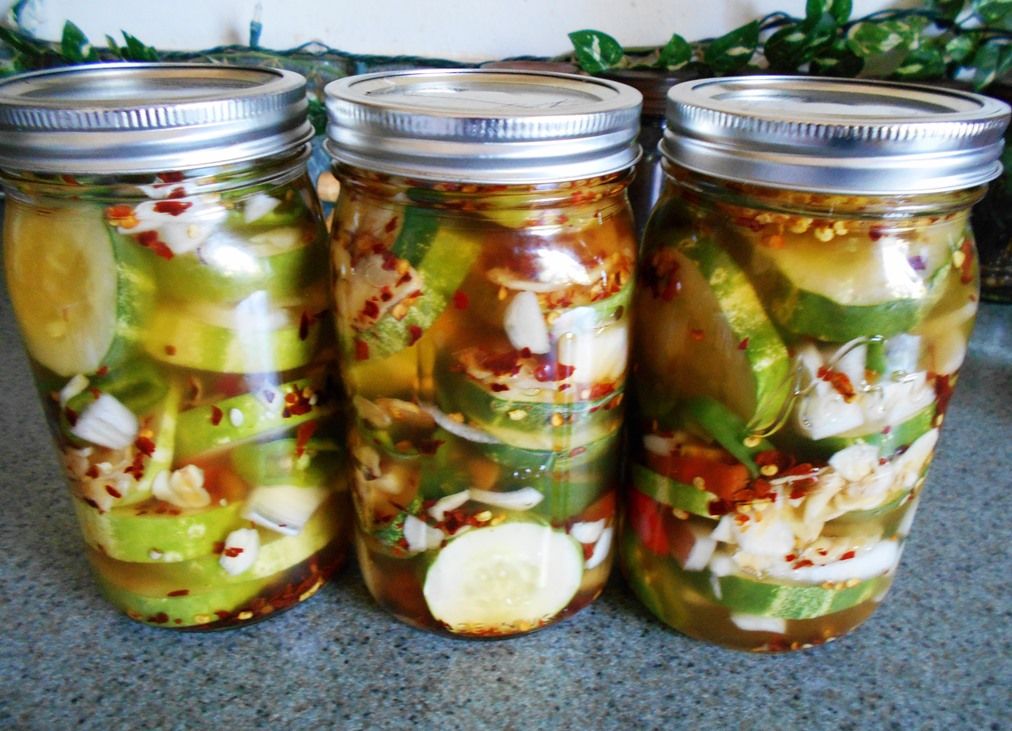 I have added the young, more tender leaves to salads, used in stir fries, and even have made dolmas from the larger, which is pretty much the Greek version of cabbage rolls.
The number one thing I do with my grape leaves is to dehydrate them and add them to my mixed greens blend that I use throughout the year in nearly every meal I cook. I do this because it is another way I can add more nutrients to our diet. I will talk more about my mixed greens blend in another post later on and what all it contains. For now, let's focus on the goodness of these leaves and why you should consider saving some from your vines or when you find them growing wild.
Grape leaves are high in fiber and vitamins A and K. Vitamin K is necessary to have in conjunction with Vitamin D so this was a wonderful thing for me to find out. They also are a good source of Calcium and Iron. Other important nutrients they contain is magnesium, manganese, Vitamins C,
E, and B6, niacin, riboflavin, folate, and copper.
The health benefits of grape leaves include the ability to help boost the immune system, prevent cancer, promote bone, joint, skin, and eye health, help with heart function, protect the nervous system, and has anti-inflammatory properties.
The grape vines around my deck in mid summer:
Here is the video I did this past summer about grape leaves and their uses:
I hope you found this post educational and helpful and that it will encourage you to consider the many benefits of not just grape leaves but the other greens all around you that you may not realize are packed full of goodness.
Thank you for your time Faithful Reader! ~Heidi
NOTE: I am NOT a doctor nor pretend to be one. Nothing I say should be used to replace professional medical counseling! Also, PLEASE do your OWN research!
Other posts you may enjoy:
How to Make Herb Infused Oils
Living Partially Off Grid
Garden Reflections and Lessons Learned